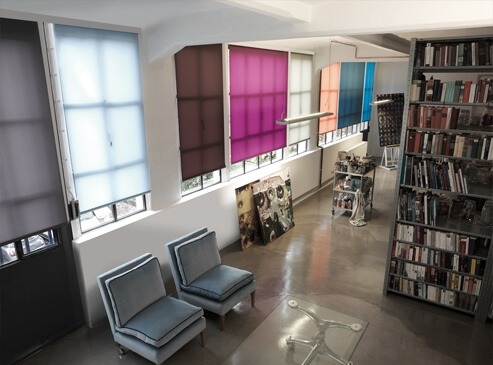 Classic roller blinds
This is a classic form of sunshade for rooms. We offering big collection of design and colors of fabrics, including special types e.g. light scattering, blackout and transparent.
MONTAŻ
Roleta wolnowisząca może być zamontowana zarówno do sufitu jak i do ściany. Na specjalne życzenie klienta roletę możemy zamontować na uchwyty bezinwazyjne.
KOLORY OSPRZĘTU
Kolory osprzętu w przypadku rolety wolnowiszącej to: biały, kość słoniowa, jasny brąz, szary, antracyt, czarny, orzech i złoty dąb.
Standardowo rolety wykonywane są z listwą obciążająca aluminiową w kolorze białym owiniętą tkaniną.
Opcjonalnie roletę można wyprodukować z metalowym łańcuszkiem obsługowym.
OPCJE DODATKOWE
W rolecie można zastosować prowadzenie boczne żyłkowe, które zabezpiecza ją podczas uchylania okna.
Measurements
Min. width: 300 mm
Min. height: 300 mm
Max. width: 1400 mm
Max. height: 2200 mm
Company address
Przedsiębiorstwo Szwedzko-Polskie Alucolor Sp. z o.o.
ul. Grunwaldzka 6
84-230 Rumia
NIP: 5830007778
Opening hours
Office:
Mon-Fri 8:00 - 16:00
Shop:
Mon-Fri 8:00 - 16:00
Saturday 10:00 - 15:00