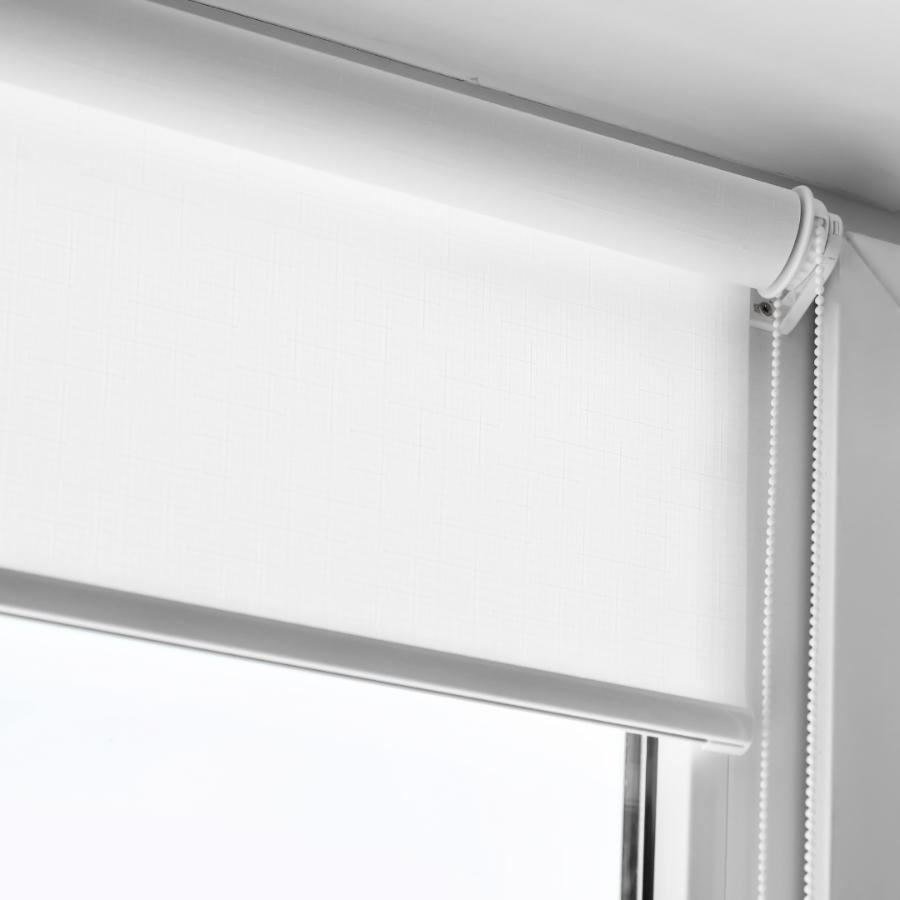 On-window roller blinds
Roller blinds in the cassette are an interesting solution for window shutters, tilt windows and balcony doors.
The system is made of high quality PVC (cassette and guides).
It is possible to install on a double-sided tape and on screws.
In offer we have a big, over 400 collection types of fabrics (over 400). Furthermore, we have transparent, darkening and light-scattering fabrics also.
EQUIPMENT
The colors of the accessories in the roller shutters are: white, brown, anthracite, gray, silver, golden oak, walnut, mahogany, cherry, winchester and swamp oak. The cassette is a round top profile up to 79 mm high and 35 mm wide. The guides are approx. 3 mm thick and 33 mm wide. Additionally, you can use a metal chain.
INSTALLATION
The blind can be mounted to the window frame. MEASUREMENTS Min.widith: 300 mm Min.height: 300 mm Max. widith: 1400 mm Max. height: 2400 mm
ADDITIONAL OPTIONS
ROOF SHUTTER, functional and effective. Perfect for any roof window. The accessories are available in the following colors: white, beige, silver. Possibility to use additional control rods with lengths of 100, 150 and 200 cm.
Min.widith: 360 mm
Min.height: 300 mm
Max. widith: 1100 mm
Max. height: 1500 mm
Company address
Przedsiębiorstwo Szwedzko-Polskie Alucolor Sp. z o.o.
ul. Grunwaldzka 6
84-230 Rumia
NIP: 5830007778
Opening hours
Office:
Mon-Fri 8:00 - 16:00
Shop:
Mon-Fri 8:00 - 16:00
Saturday 10:00 - 15:00